Demystifying the Toolkit and giving you confidence
What is the Data Security & Protection Toolkit?
The Data Security and Protection Toolkit (DSPT) is a free online self-assessment tool that allows organisations to measure their performance.
All organisations that have access to NHS or Local Authority data and systems must use this toolkit to provide assurance that they are practising good data security and that personal information is handled correctly. Free local, data and cyber security support for care providers in Wiltshire & Swindon, watch the video
Book a place at one of our up-and-coming webinars today, visit our Training and Events page. We have webinars to support providers who are new to the toolkit, those who are working through the toolkit and those who have previously published.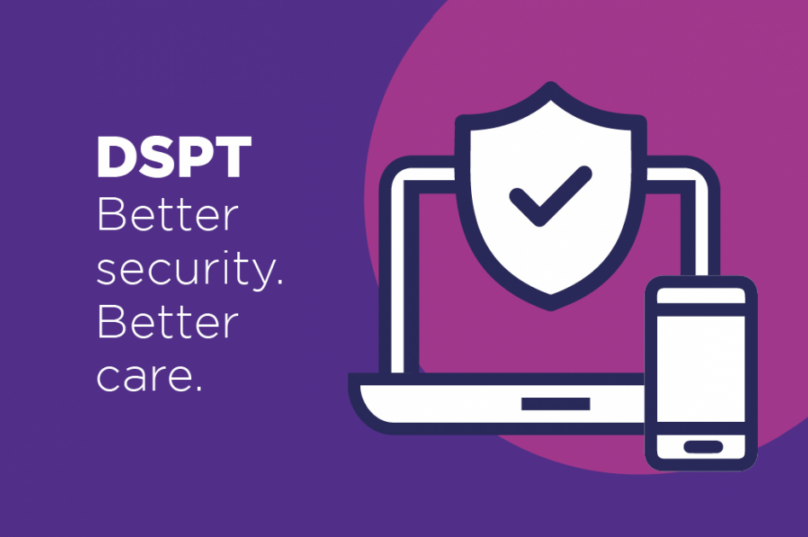 Why should you publish the DSPT?
NHS and local authority commissioners, plus CQC are increasingly asking care providers to:
Reassure the people you support, their families and your staff that they can trust you with their data.
Reduce the risk of suffering from cyber-crime and data breaches.
Identify areas where you need to improve your data security and develop an improvement plan if needed.
Comply with data protection legislation and Care Quality Commission's expectations on confidentiality and security.
Be in line with Local Authority and CCG expectations.
Access key services such as NHSmail and shared care records such as Proxy Access and SystmOne.
Who we are supporting?
WCP focuses on CQC registered care providers in Wiltshire and Swindon, offering support FREE OF CHARGE to all providers registered in these areas.
We help care homes, home care, extra care, supported living and Shared Lives services.
We can also support large care groups if all or most of your services are in our local area.
Large groups with services in multiple parts of the country are more likely to be supported through the national Better Security, Better care programme provided by Digital Social Care.
We know there are a lot of different data, digital and cyber security projects underway in the health and social care sectors. We are working with our local councils, CCGs, Integrated Care Systems and NHS partners and networks to ensure that the support we offer fits in the best way locally and it is essential you have the DSPT to access other offers.
How WCP can help you publish the DSPT
Since March 2021, we have been running a varied support programme, including:
Webinars to help you to register on the Data Security Protection Toolkit, DSPT
Webinars to provide direct support with completing the Data Security and Protection Toolkit
Webinars to help you progress to the next stage of the DSPT where you have already partially completed the toolkit
Advice and support if you are a local care group and are not sure if you need to complete the toolkit once for all your services or if it would be better for your organisation to complete the toolkit individually for each site.
If you have already completed the toolkit at head office level and need support to link and publish the toolkit across all your sites.
We can arrange a 1:1 workshop on data security and protection.
All webinars are bookable through our Events Page.
To find out more or request support please contact:
Becky Clark: [email protected]
You can access free information, guides and films about the DSPT on the Digital Social Care website.