Attracting new talent to start a career in care
In early July 2022, the Wiltshire Care Partnership launched their brand-new recruitment campaign, 'Who Cares?'. Here, we answer all your questions about the new campaign and what it means for you.
What is the 'Who Cares?' campaign?
'Who Cares?' is an extensive advertising campaign launched by the Wiltshire Care Partnership, in partnership with Wiltshire Council. The campaign aims to address staff shortages in the care sector by attracting new talent to start a career in care.
The campaign features real care workers from care providers in Wiltshire. We share their stories, experiences and testimonials to give people a true insight into what it's like working in care.
'Who Cares' has been created by Salisbury-based marketing and web design agency, blue bee. In addition to photography, videography, digital and print campaigns, the WCP has a new, separate website solely dedicated to the campaign.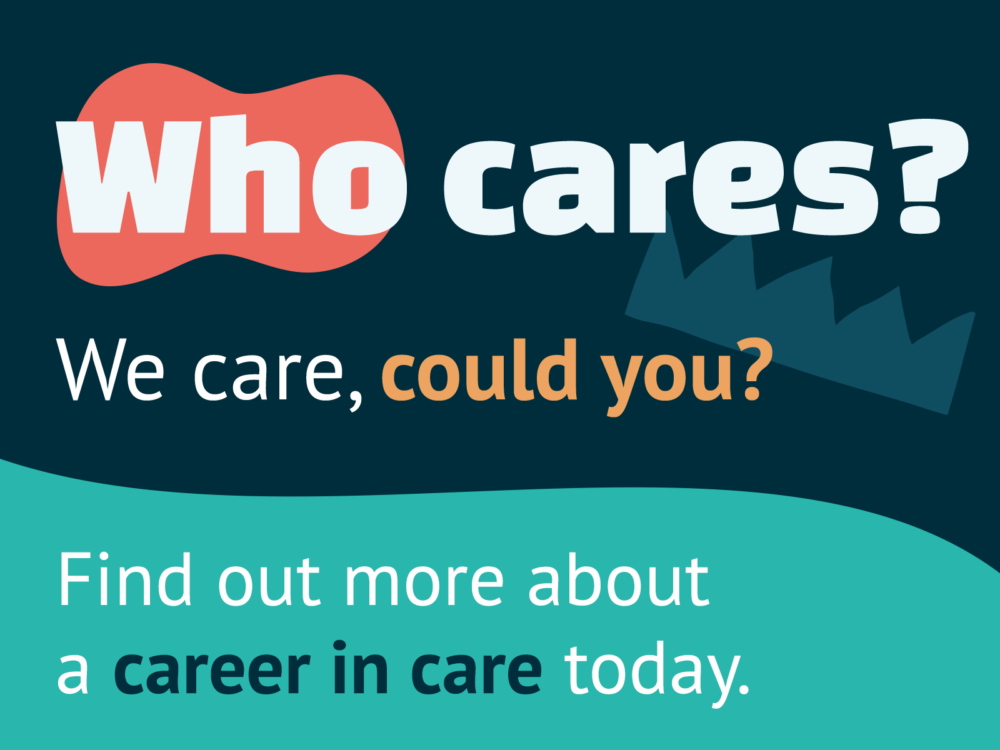 Who is the campaign for?
The campaign is for anyone looking for a new career. Whether you're looking to start your career after leaving education, you're an experienced worker looking for a new challenge, a graduate looking to put your skills to use or you're returning to work after taking a break, a career in care could be for you.
With the 'Who Cares?' campaign, we want to show the huge range of individuals that have chosen a career in care. Whatever your background, experience and situation, there's a career in care waiting for you.
What is the Wiltshire Care Partnership?
The Wiltshire Care Partnership (WCP) is a group of over 50 care providers based across Wiltshire, registered as a not-for-profit company limited by guarantee. The Partnership was established in 2012, supported by Wiltshire Council, to establish a provider-led forum to be the leading representative body for all adult care providers in the county.
The group includes domiciliary and residential care service providers – including independent providers.
WCP aims to achieve high quality, safe services for older people and adults with disabilities across Wiltshire.
I'm considering a career in care – where do I find out more?
The 'Who Cares?' website is a hub of useful information about starting a career in care. Check out more articles for real-life stories direct from care workers, as well as handy tips and guides. If you'd like to find out more, contact us today.